MUST ATTEND : Sat. 12 Oct: PMC Bank Fraud - Who Pays? Who's Accountable? Public Meeting at Indian Merchants Chamber, Churchgate at 3 pm
RSVP:
Shilpa at 022-49205000 /022
(Please give your Name, email ID
& Contact number)

.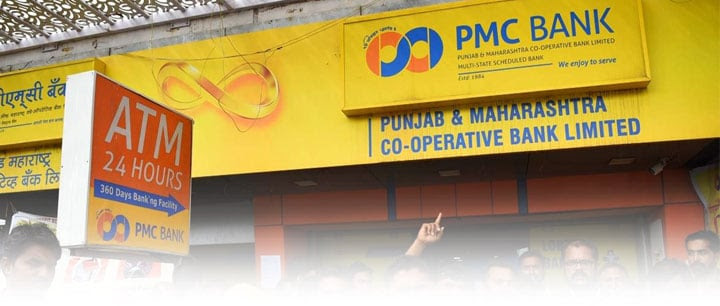 PMC BANK FRAUD
Who Pays? Who's Accountable?
Although RBI's decision to raise withdrawal by PMC Bank depositors to Rs25,000, thousands of depositors still stand to lose their hard earned savings. Arresting directors doesn't resolve their problem.
Join us for a public meeting to understand issues with PMC Bank and others; demand answers from the regulators and government; discuss the way forward.
Saturday, 12 October 2019 | Time: 3:30 - 5:30pm

Venue:

Walchand Hirachand Hall, 4th Floor, Indian Merchant Chamber Building, IMC Marg, Churchgate, Mumbai - 400020.
REGISTER FREE
Girish Kuber is the editor of Loksatta and a regular columnist in the Indian Express. He is also the author of six informative and research based books in Marathi, including 'Tatayan', 'Eka Teliyane' and one on 'Putin'.
Adv S Balakrishnan, former City Editor & Chief of Bureau of the Times of India, Mumbai is a lawyer handling criminal matters. He is also into social work specially in the area of child welfare and women empowerment.
Sucheta Dalal is Managing Editor of Moneylife and Founder Trustee of Moneylife Foundation.
Devidas Tuljapurkar is General Secretary of Maharashtra State Bank Employees Federation (MSBEF) and Joint Secretary of All India Bank Employees Association (AIBEA).
Priya Dharshini is senior research associate with Centre for Financial Accountability (CFA).
RSVP: Shilpa at 022-49205000 /022- 24441058-59 or
email foundation@moneylife.in or Call/SMS/ WhatsApp on +91-7045156415
(Please give your Name, email ID & Contact number)