ABSOLUTE POWER: Inside story of the National Stock Exchange's amazing success, leading to hubris, regulatory capture and algo scam.
By Sucheta Dalal and Debashis Basu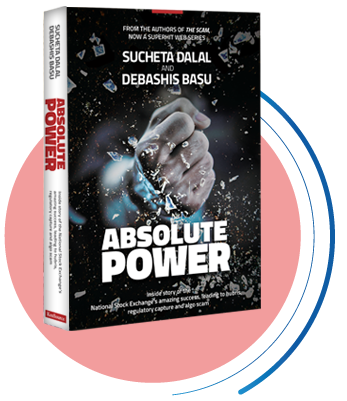 In 1992, the Harshad Mehta scam led to profound changes in capital market regulation and infrastructure. One of these was setting up the NSE as a cleaner alternative to the century-old BSE. In a supreme irony, NSE itself got embroiled in the algo scam originating in the Exchange's sanctum sanctorum: the co-location servers for high frequency trading. Absolute Power is the story of NSE's commercial success leading to arrogance and fall from grace.
THE SCAM: From Harshad Mehta To Ketan Parekh Also Includes JPC Fiasco & Global Trust Bank Scam
By Sucheta Dalal and Debashis Basu
#Scam92: Read the Actual Story




30 YEARS OF THE SCAM: THE PERENNIAL BESTSELLER, READS LIKE A THRILLER!



The most thrilling non-fiction business book ever written in India.A fast, colourful narrative, knitting together the life and times of all stock market players involved in two of India's biggest stock market scams.
PATHBREAKERS 2
By Debashis Basu and Sucheta Dalal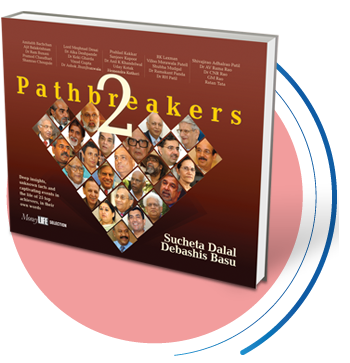 A priceless autobiographical narrative of rare candour that reveals the unique thought processes, untiring efforts and colourful anecodes of top achievers. Deep insights, unknown facts and captivating events in the life of 25 top achievers like Hemendra Kothari, Ratan Tata, Ram Buxani, RK Laxman, Amitabh Bachchan, Ajit Balakrishnan, Lord Meghnad Desai & more.
For bulk discounts, please Whatsapp +91 7045156415
Moneylife. Unit No. 316, 3rd Floor, Hind Service Industries,
Off. Veer Savarkar Marg, Dadar (W), Mumbai 400 028
Call: 022-24441058/59 email: subscribe@moneylife.in.